Meetings & Events
2023
VARA is Coming to Yorktown, Roanoke and Richmond in May!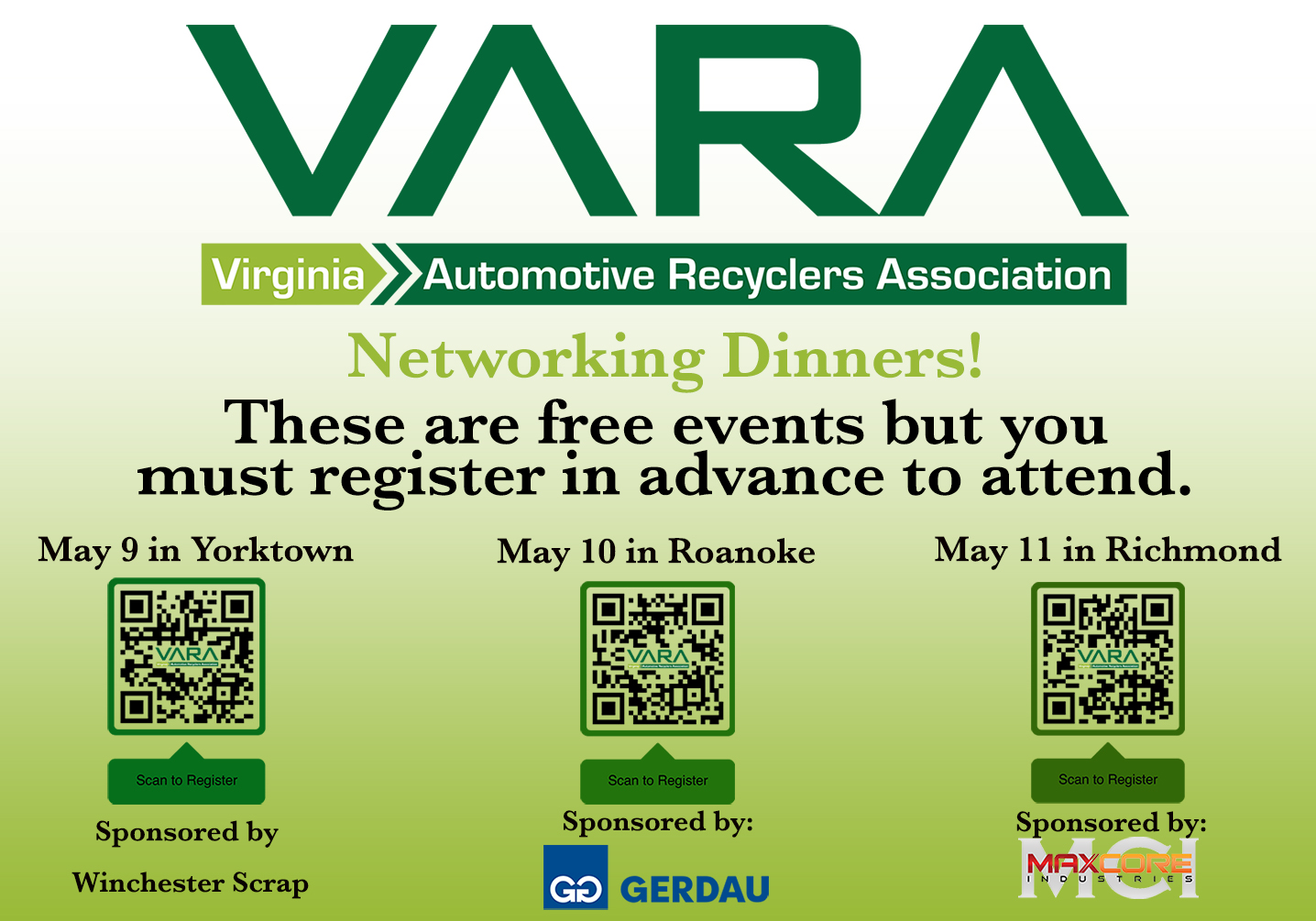 VARA is excited to announce THREE opportunities to connect with your fellow automotive recyclers, industry vendors and association staff! Join us for one of these FREE networking dinners coming up in May:
May 9th in Yorktown
Tuesday, May 9, 2023 6:30 PM - 8:30 PM EST
Country Grill & Smokehouse
1215 George Washington Memorial Hwy Suite A
Yorktown, VA 23693
May 10th in Roanoke
Wednesday, May 10, 2023 6:30 PM - 8:30 PM EST
El Rodeo
3518 Orange Ave. NE
Roanoke, VA 24012
May 11th in Richmond
Thursday, May 11, 2023 6:30 PM - 8:30 PM EST
Pasta House
8196 Atlee Rd.
Mechanicsville, VA 23116
Please register in advance so we have an accurate headcount and encourage your business partners and colleagues to attend as well! Please contact Sandy Blalock (sandy@a-r-a.org) or Vince Edivan (vince@a-r-a.org) with any questions. We hope to see you there!
ARA 80th Annual Convention & Exposition
October 12-14, 2023
Kansas City, MO